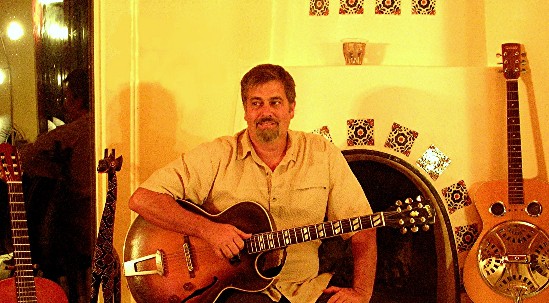 He shared his appreciation for the little things with so many of us. He truly never met a stranger and seemed to find a way to leave folks everywhere with a surprise of unexpected laughter, practicing his direct and sharp wit on any and everyone. Lex's other passion was music theory, but he always kept it real in his work. Known as the guitarists guitarist and for writing and playing with feeling. To many buddies you were his "Pod," "Mule," "Slarge," "Podge," or "King." He could be counted on by all of us for a saved up funny story, or a long discussion about current events or investing.
Through his example, Lex's children have learned what real success is. Laughter and a cozy home life were number one priority. Lex didn't have step-children . . . they were his children. Buddies with them and their friends. Long talks as equals. Lex was to our young son, Ry, as John Lennon to his son, Sean. Early morning breakfast and lunch making, driving to school, homework routines, starting dinner and a game of basketball then settling in for the evening.
I am ever so lucky to be the woman Lex loved. Lex taught me so much about how to live happily. We somehow figured out how to show appreciation for what we have each day and we supported each other's dreams. he put me and his children first. A truer husband and father there never was. The road ahead will be rough, but I believe I have enough love from my sweet Lex to last the rest of my life. It has truly been a love story.
Barbara Mohon
What a beautiful story, I remember Lex briefly when I saw the younger photo. May those cherishable memories stay fresh and close to your heart.
God Bless, Brenda Jackson
Anyone who knew Lex knows what an incredibly witty & funny guy he was...and what a formidable musician & vocalist he'd become. Not to mention what a GREAT couple he & Barbara made... I believe it was Suzi Blankenship who voted them Cutest Couple at the 2002 Orlando reunion! :)
Gary Usinger
He was such loving person, and a wonderful husband and father to Barb, and the kids. I was privileged to spend some time with him and Barb when they moved to New Mexico. Just so very talented, and so much fun to be around!! He called me "Miss Kathy".
He will be truly missed.
Kathy Lombard
You are very blessed Barbara to have known such love...and what a wonderful tribute to a truly great husband, father, friend and all around compassionate human being....God Bless you Barbara with inner peace and strength...we are with you...
Love, Vicki E.
Lex's passing is a loss to everyone who knew him, and while my own memories of him are vague, they are still there, and the news made my world stop for a moment.
Songs To Aging Children Come
by Joni Mitchell
Through the windless wells of wonder
By the throbbing light machine
In a tea leaf trance or under
Orders from the king and queen
Songs to aging children come
Aging children, I am one.
People hurry by so quickly
Don't they hear the melodies
In the chiming and the clicking
And the laughing harmonies
Songs to aging children come
Aging children, I am one
Some come dark and strange like dying
Crows and ravens whistling
Lines of weeping, strings of crying
So much said in listening
Songs to aging children come
Aging children, I am one
Does the moon play only silver
When it strums the galaxy
Dying roses will they will their
Perfumed rhapsodies to me
Songs to aging children came
This is one
Again, my condolences
David Careaga
He was a very talented, caring and friendly man...... and he almost as funny as me. We'll miss you Lex.
Vic Miera
I met Lex late in the summer of 1969 just before entering the 9th grade at Ding Dong. I had just moved to Morfelden and I was riding my bike around to check out the town. I saw these two kids out in a field playing with a football. I introduced myself to them and a friendship was started. The two kids were Gary May and Lex. Both of them were real nuts and were always goofing around. We hung out often after school and on the weekends. Lex and I played baseball together, he at second and me at first on the Rhein Main Astros. Lex always brought alot of joy to the guys on the team, always cutting up and making jokes. He really let loose when we went to Bremerhaven and Amsterdam with the team. I believe Lex probably coined the phrase "what a weed" when jokingly kidding someone, or at least he must have been the first one I heard it from.
Unfortunately, Gary May died in April of 78 in a car crash in North Carolina. Gary Usinger was the last one I know to have seen him later after graduation when Gary May had joined the Army.
Later on Lex moved on the base. He became good friends with the Marshall sisters and that's how I met them, through Lex. Another distinctive thing I remember is his Dad sold grandfather clocks. His whole apartment was full of them. It would drive you nuts when all those things went off on the hour. My Mom still has one of those clocks.
You never knew what Lex was going to come up with. We were hitch hiking across base one day and I think Ruckman was in the car with us. Halfway there Lex looks at the drivers feet and says, "those shoes suck." I sort of slumped down in the seat thinking this guy is going to pull over and throw us out.
I actually met Barbara in the summer of 70 I believe. Her best friend and I dated. They both lived in the same apartment building in Waldorf. Having known both Lex and Barbara very well during my youth was an honor and having known they both found each other after going through the RM Brat experience was an amazing story.
I really feel for Barbara and their kids. I know this is one of the toughest things they'll ever have to endure. But while we grieve for them, lets not forget all the good times that Lex brought to us. Surely he is cutting up right now. And Lex, if you see Gary, say hi to him for me.
Your friend Mark Feathers
It sure sounds like Lex was someone who truly understood the meaning of life! Good for him!
Andy Kopral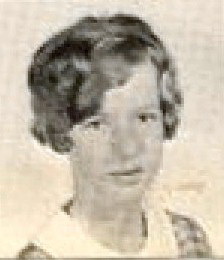 Angela Zeeck was a good friend to have. We were best friends in 7th and 8th grade in 1967 along with Joan Kilty. We kept in touch when Angela returned to the states. I got a chance to visit with her when her family was stationed by San Antonio, TX while we were still in high school. It was just like old times and we picked up being best friends again. R.I.P. dear friend.
Carol Priest
5/2013

"'Storm' Harold L. Dour II, born June 16, 1954, has passed on 5/10/12, after an extended illness. Storm lived a full life of extremes during his 57 years. He was a loving husband & father. He gave 110% of himself to his family. His passions included traveling, fishing, hunting, artwork, and adventure sports (4-wheeling & snow machining). His talents included wood working, jewelry making, and carving. He loved & appreciated animals and nature. He has always had pets, especially dogs--his life was not complete though, until he had his children. They were the light of his life. He never thought anything would be as good as puppies, until then. He resided in Kodiak, AK for 15 years and then moved to Homer, AK for the last 17 years."

It sure upsets me to see an old friend go. I thought I'd locate Stormy again and let him know about the fun things we've been sharing lately, when I found the bad news. RIP old buddy... we loved you.
Richard Axtman





Maureen's brother Joe O'Neil has a memorial website for her here.






Our friend, Kevin Robinson, passed away in 2012 after dealing with two illnesses. I only learned of his death recently and find myself devastated. As a young teen, he was the same as an adult: Bright, kind, adventurous, and most certainly always ready to have some fun. He had so much fun at the Orlando Reunion, playing drums for all of our collective musicians. Once, he visited Pensacola where Lex and I lived and we met up with Rawleigh Tremain for drinks a few times. Several years later, Lex and I, with our kids, visited he and his wife at their condo in Destin, Florida, where they served us boiled lobster and loads laughter. Kevin told me how happy he was to be looking forward to retirement after his successful career as a chiropractor. The last I heard from him, in that year 2012, he sounded happy, in love with his wife and two sons and all of life. I miss him being on this planet. ~ Barbara Swalley Mohon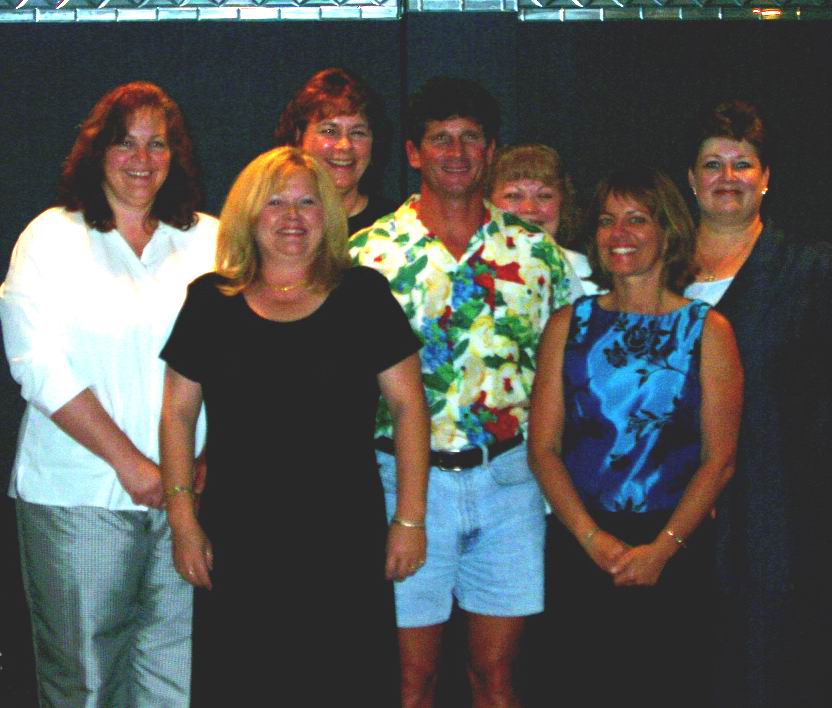 Brats - 75'er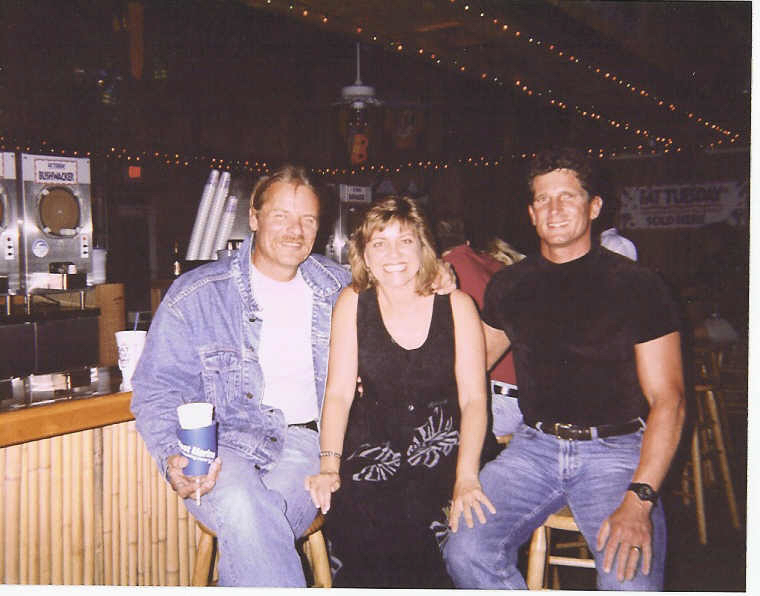 Rawleigh Tremain, Barbara Swalley Mohon, Kevin Robinson on Pensacola Beach, Florida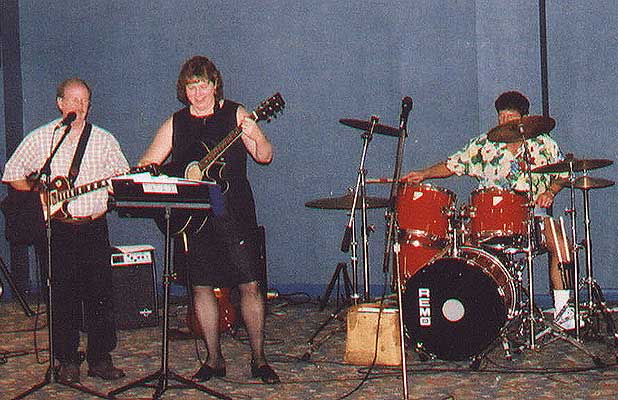 Dave, Kathy and Kevin, Orlando Reunion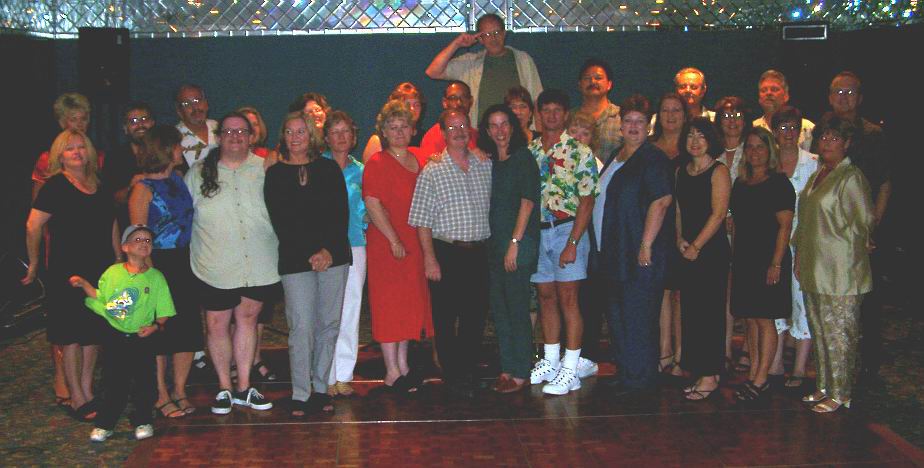 Orlando Reunion Group Shot


Home